Manchester United are likely to add just one player this summer, according to reports.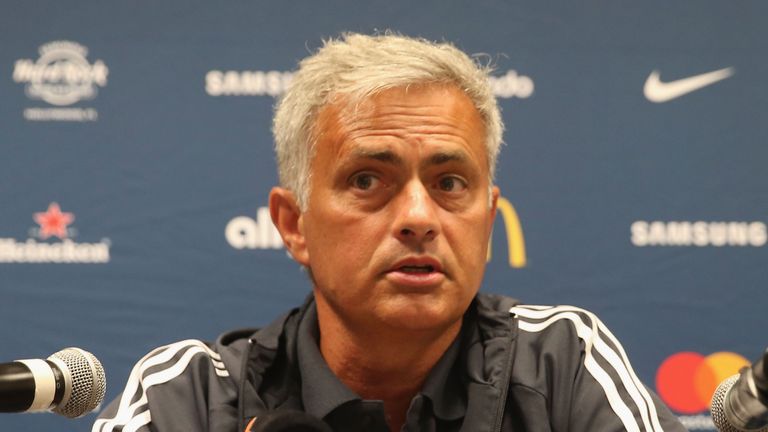 Coach Jose Mourinho is asking that Ed Woodward complete the deal for Croatia international Ivan Perisic despite the beefed up quality of the
Red Devils
team.
New signings Victor Lindelof and RomeluLukaku seem to have settled in the team seamlessly, going by their pre-season feats. Three victories and a shootout win over Real Madrid is good for team morale as they gear up for more titles in the forthcoming season.
Mourinho hinted from the pre-season camp that another player would join his side before the transfer deadline. The club is seeking their first league title since 2013 and with the expenses the Portuguese manager has accrued in his short stay, nothing short is expected.
NemanjaMatic has been linked with a move to Old Trafford but there is cover for that area in the middle. With attack and scoring goals being the priority for the team, Perisic is likely the man to join the club this season.
"I am not even crying for two [more players] but if we get one player as soon as possible because we can see the way Lindelof is in the team, you can see Lukaku is in a team. The understanding between the players – the Paul pass for Lukaku's goal, the way Lukaku holds the ball and waits for support……" Mourinho's statement hints that a pacy and supporting forward is the way he wants to go. Perisic's 6.6 crosses per game is way higher than that of any player at the club.
The 28-year old would also contribute his experience to the set-up after Wayne Rooney and Zlatan Ibrahimovic moved out. Michael Carrick and Antonio Valencia are the only seasoned stars in the team available from August. The Borussia Dortmund winger seems to be the last addition before the August 31 deadline.